Dean Katsiris - FB.Net Co-Admin
Visit website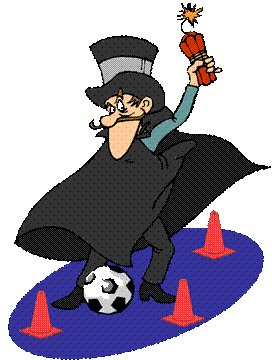 Believe it or not, this is an actual photo of Dean on a hovering blue thing.

Dean became a member of FrankBlack.net�s webteam to spread word of his Saskatoon, Saskatchewan, Canada based cult (membership has climbed to almost two members!). If he�s not working on getting the word out on Frank Black and his cadre of bands, he�s pulling strings to secretly assemble the best Frank Black or Pixies tribute album in the history of mankind or indoctrinating the masses via the new FrankBlack.Net Podcast.

Dean does have a life outside of Frank Black, which includes travel, reading, two soccer teams dubiously named �Dynamite Dean & The Formidable Pylons�, watching movies, and occasionally eating. He is also a Private Pilot, a PADI Scuba diver, a graduate of the U of S in Electrical Engineering and Computer Science, and an avid self-promoter.

Musically speaking, Dean plays piano/keys and has been doing so for almost 15 years, and played a spell with some friends im a band called Asterid. Look out for their reunion soon. Musical influences include, of course, Frank Black and Pixies, as well as John Williams, The Beatles, Spoon, Ween, Interpol, Andrew Bird, Wilco, Robert Pollard, and so forth.

Finally, as far as other deep seated obsessions go, Dean likes Star Wars, The Simpsons, Family Guy, The Office, Extras, Futurama, The Apprentice, Lord of the Rings, and getting caught in the rain.